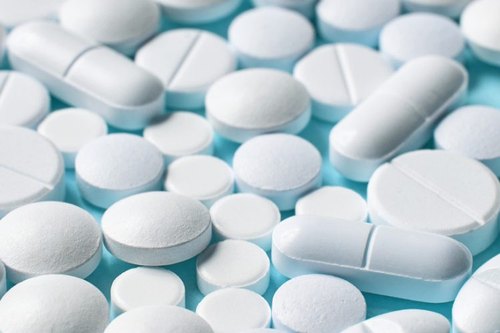 Pharma Franchise Company In Telangana – PCD Pharma Franchise is based on the Pharma Business that is being executed by Eraas International for customers & franchise holders. The main objective of our Pharma Franchise Company in Telangana is to develop the facilities of pharma products and provide the top quality medicines to the consumers which further promotes the opportunities of pharma development in every location of Telangana for your growth. There are various territories in Telangana where we are providing the necessary medicines to our customers.
---
In total, Eraas International boosts everyone's health through affordable & effective products. Also, the company is famous as WHO, GMP, and ISO-Certified Pharma Franchise Company in Telangana. Additionally, all the product ranges that the company is offering are DCGI-Approved. Here we'll take you through terms & conditions to avail of Pharma Franchise Opportunities at Eraas International in the Telangana state of India. Firstly, a person who is planning to avail of the PCD Pharma Franchise Company should regard that a Pharma Company that is carrying WHO & GMP certifications. 
Apart from this, he should also consider a company that is providing PCD Franchise Services as well to the aspirants. If anyone searching to initiate their own Pharma Business in Telangana, then Eraas International is a great choice for them. Being an ISO-Certified Pharma Franchise Company, the company is dealing to offer an extensive array of top-quality medicines. The medicines we are offering are tablets, capsules, syrups, syringes, etc. So, to avail of our PCD Pharma Franchise Company in Telangana, call us now on +91 98181 29750; 011-45644901 or send us a mail at eraasinternational@gmail.com.
Leading Pharma Franchise Company in Telangana | Eraas International
Eraas International is an ISO-Certified Delhi-based Pharma Franchise Company. The company is proficiently delivering quality medicines & products where the product quality is the byword. At Eraas, we have a wide base of more than 250 Pharma Franchise Company Members across India. Also, our customers and associates have always appreciated the Pharma Products & Services we are offering with no Lean Practices. At Eraas International, we always try to serve the best products & services for all our consumers. Additionally, to expand our Pharmaceutical Business across India, we are now also offering our Pharma Franchise Business Opportunities in Telangana. Grab this PCD Franchise Business Opportunity now by collaborating with our firm. Have a look at the following part of Eraas International:
We have a diverse range of more than 300 Pharma Products like tablets, capsules, creams, soft gels, powders, ointments, oils, etc.
A customized range of specialty ranges of derma care, pediatric, oncology, general medicines, etc.
Furthermore, we also have a smooth delivery system for fast & immediate deliveries of orders within time.
Also, we have set our manufacturing units and company's branches in eco-friendly & excise-free zones of Telangana. It is greatly helping us to process cheap & affordable medicines for our clients.
Increasing Growth of Pharma Industry in Telangana
The common capital of Telangana & Andhra Pradesh is Hyderabad and is the largest city in India with a growing economic rate. Taking the aspect that Telangana is effectively bringing the laurels as IT Sector friendly place; Telangana is becoming a pharmaceutical hub. There are 500+ healthcare institutes & 4000+ clinics in Telangana and this number is still increasing. It is mainly due to the growing demand for quality medicines & healthcare services. That's why Eraas International is the leading PCD Pharma Franchise Company in Telangana
Many pharmaceuticals & Biotech MNCs are setting up their units & branches in this state. Even the Indian Government & Telangana Government is together providing is together reducing the drug manufacturing & development costs. This is mainly executed to attract potential growth across the state. Those people who want to start a pharma business will gain heavy profit through it. Furthermore, you'll see the upcoming years as a blessing for everyone who is holding PCD Pharma Franchise Company there.
Future Aspects of Pharma Franchise Business in Telangana 
Telangana is a newly formed state and it is already overrunning with both communicable & non-communicable diseases. If we go with the stats, about 1 out of 5 people are having any or other kinds of disease. Also, they aren't able to heal those diseases due to a lack of good quality medicines.
Telangana is home to around 39.9 million residents but has approx little or nothing to offer to the healthcare industry.
Also, its home to various water-borne diseases such as dysentery, cholera, typhoid, diarrhea, malaria, etc.
In addition to this, More than 10 percent of people living in Telangana have diabetes.
Also, the state is dealing with an increase of hypertension & cancer across its population.
Telangana is a constantly growing state of India. Also, people living in this state are spending much of their money on healthcare medicines which is great news. Thus, we are inviting business seekers & pharma professionals to come & join us as Pharma Distributor in Telangana.
Contact Details
Company Name – Eraas International
Contact Number – +91 98181 29750; 011-45644901
Email Address – eraasinternational@gmail.com
Registered Address – I-103, Lower Ground Floor, Kirti Nagar, New Delhi, India, Pin – 110015
Frequently Asked Questions (FAQ)
Q - Which is offering the Best pharma PCD Franchise in Telangana at low investment?
A - Eraas International is the Best Pharma PCD Franchise in Telangana. It only takes 5 minutes to acquire at a very low investment.
Q - What are the documents required for applying PCD Pharma Franchise in Telangana?
A - GST no., Aadhar, PAN, Drug Licence, etc are the basic documents required for applying for PCD Pharma Franchise in Telangana.
Top Related Searches 
Top Pharma PCD Franchise In Telangana
Top PCD Pharma Company In Telangana
PCD Pharma Franchise In Hyderabad